Stag Liuzza, LLC is a plaintiff-oriented environmental and complex litigation law firm. Stag Liuzza's practice has grown to include maritime, personal injury, toxic torts, mineral royalties, and defective pharmaceutical/medical device litigation.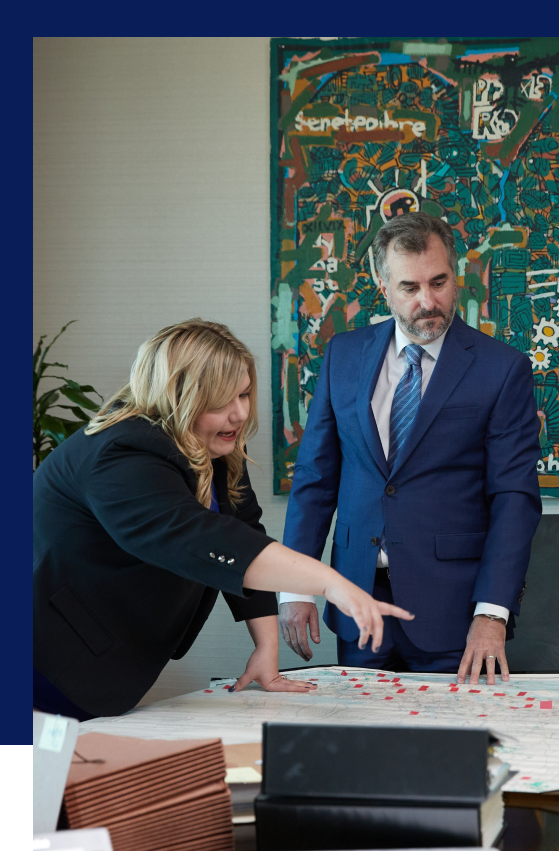 CHIEF EXECUTIVE OFFICER & MANAGING PARTNER
Mike was one of the attorneys who pioneered the field of Technologically Enhanced Naturally Occurring Radioactive Materials (TENORM) oilfield waste litigation. Also referred to as NORM (Naturally Occurring Radioactive Materials), these by-products of oil and gas exploration and production are radioactive, highly toxic, and extremely harmful to human health. Radium 226 is one of the most toxic substances known to man, with a half-life of 1,600 years.
CHIEF OPERATING OFFICER & PARTNER
Ashley Liuzza's practice centers on litigating complex environmental pollution claims, toxic exposure claims, and mineral royalty disputes. Ashley represents a variety of impacted residents, landowners, and mineral owners throughout Louisiana and other states. She is committed to helping her clients level the playing field against some of the largest corporations and names in the oil and gas industry.
MULTI-DISTRICT LITIGATION PARTNER
Merritt Cunningham handles the firm's defective pharmaceutical and harmful medical device litigation. Her practice focuses on representing individuals injured by drugs and medical devices marketed by corporations who value profits over the safety of consumers.
Matthew D. Rogenes is an associate in the environmental pollution and mineral royalties group. The son of a preacher originally from northeastern Montana, Matthew graduated from Glasgow High School in 2005, before attending the University of Montana where he earned a Bachelor of Arts in History.
$1.056 billion verdict against Exxon Mobil
If you think you may have a claim and need legal help to hold those parties responsible for damage that they have caused, contact an attorney from our firm.